Formula 1 Shake Mix Spiced Apple Flavoured 550 g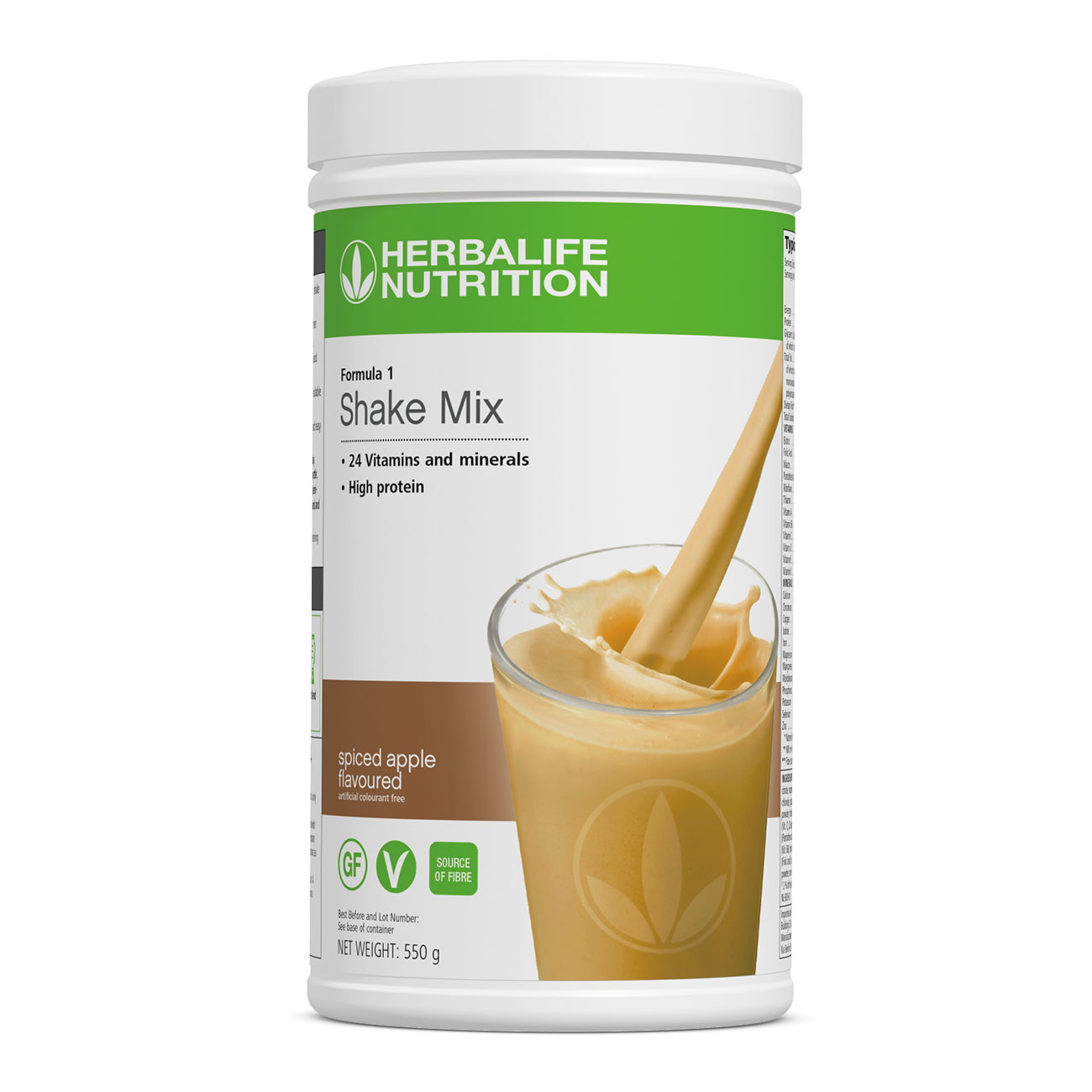 SKU 4464
Product Overview
Formula 1 Shake Mix is a delicious shake mix that can be prepared in seconds and provides 24 vitamins and minerals.
Key Benefits:
Formula 1 Shake Mix is a convenient alternative to a high kilojoule breakfast, lunch or dinner
*943 kJ per serving
*17.7 g protein per serving
15.9 g protein per serving, when made with a fortified soya beverage
Source of fibre 
Gluten Free
Suitable for vegans
24 vitamins and minerals
Artificial colourant free
Quick and easy to prepare
Personalise your shake with your favourite fruits, vegetables or spices
Available in 9 delicious flavours
Instructions for use:
Enjoy a Formula 1 Shake Mix every day for breakfast, lunch or dinner. 
Mix two scoops (26 g) of powder with 250 ml of cold, semi-skimmed milk (1.5% fat). Alternatively, for a vegan-friendly and naturally lactose free shake, mix with 250 ml of fortified soy beverage. Looking for a Formula 1 Shake Mix without using milk or soy beverage? Try 2 scoops of Formula 1 Shake Mix + 2 scoops of Protein Drink Mix + 300 ml of water.
Flavours:
Vanilla Cream Flavoured, Smooth Chocolate Flavoured, Summer Berries Flavoured, Banana Cream Flavoured, Mint Chocolate Flavoured, Spiced Apple Flavoured, Café Latte Flavoured, Strawberry Delight Flavoured & Cookie Crunch Flavoured.
Enjoy this product within a balanced and varied diet, as part of a healthy active lifestyle.
*When made with semi-skimmed milk (1.5% fat)